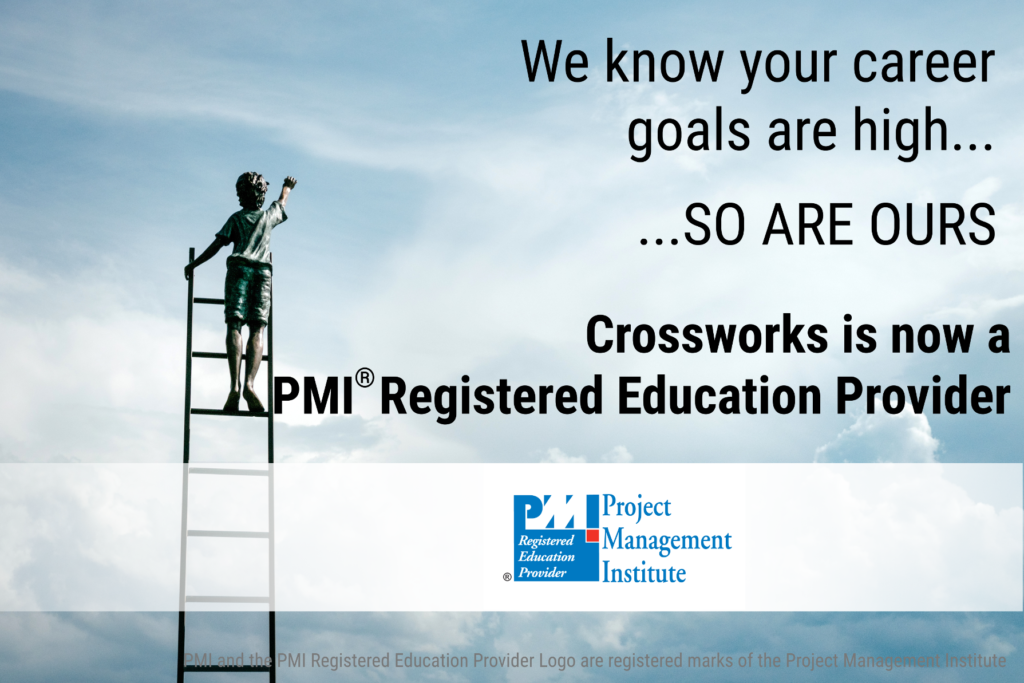 Pasig City, Philippines – January 11, 2019 – Crossworks Training and Consulting Corporation today announces that the Project Management Institute (PMI), the world's largest project management member association, has named it as a Registered Education Provider (R.E.P.) effective January 1, 2019. R.E.P.s are organizations that have been approved by PMI to help project managers achieve and maintain the Project Management Professional (PMP)®, Program Management Professional (PgMP)® and other PMI professional credentials. These organizations have met PMI's rigorous quality criteria for course content, instructor qualification, and instructional design.
Project managers are increasingly turning to R.E.P.s for certification training and maintenance, especially since global median salaries for the profession now exceed $81,000 (USD). Crosswork's does not only ensure project management trainings that are fun, engaging, and effective – it also guarantees that it aligns to the standards set by PMI.
"We are so blessed to be granted the PMI R.E.P status at the beginning of 2019. This is a testament to our relentless pursuit of providing quality corporate trainings to our customers and partners" mentioned Joey Mallari, PMP, President of Crossworks Training and Consulting Corporation. "For a young start-up organization, we are poised to become the provider of choice for project management trainings in the Philippines."
Crossworks Training and Consulting Corporation joins more than 1,500 R.E.P.s in more than 80 countries. These organizations include commercial training providers, academic institutions, and corporate training departments within corporations and government agencies.
About Crossworks Training and Consulting Corporation
Crossworks is a management and leadership training & consulting company based in the Philippines. We provide corporate training, courseware design and development, as well as various consulting services in the field of management, leadership, organizational development, and competency enhancement.
As an organization, our mission is to develop the leaders of tomorrow, today using alternative learning strategies that we believe are more effective for tomorrow's leaders. We envision tomorrow's leaders to be equipped to handle future challenges that are emerging today. To know more about Crossworks, visit https://crossworks.ph or visit our social media sites @crossworksphl (FB, IG, TW, LN).

About Project Management Institute (PMI)
Project Management Institute is the world's leading not-for-profit professional membership association for the project, program and portfolio management profession. Founded in 1969, PMI delivers value for more than 2.9 million professionals working in nearly every country in the world through global advocacy, collaboration, education and research. PMI advances careers, improves organizational success and further matures the profession of project management through its globally recognized standards, certifications, resources, tools academic research, publications, professional development courses, and networking opportunities. Visit us at www.PMI.org, www.facebook.com/PMInstitute and on Twitter @PMInstitute.